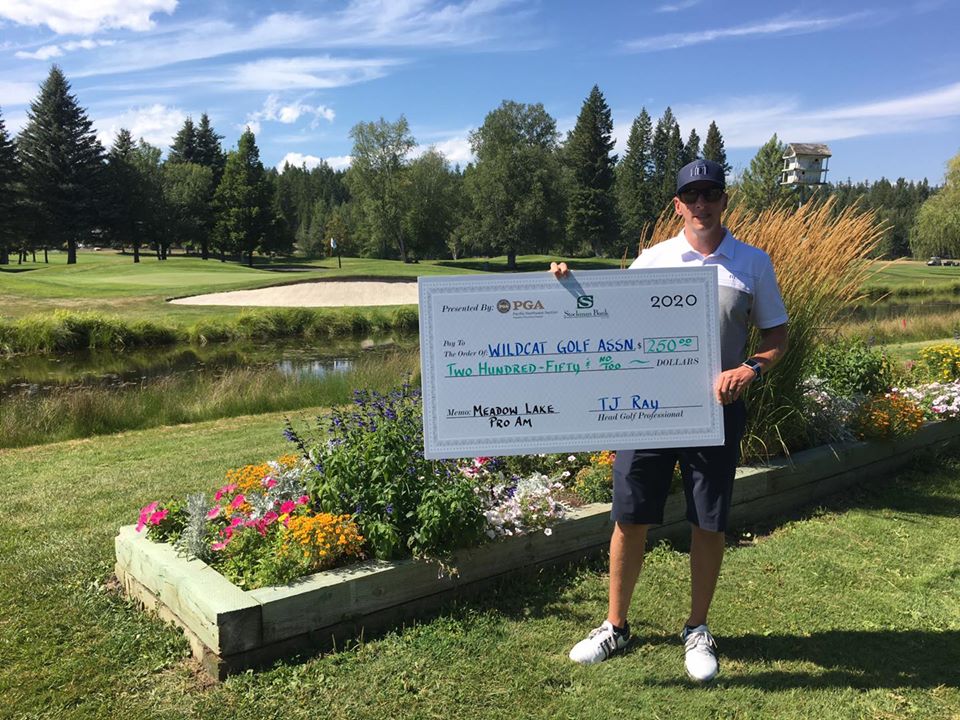 Hot day in Columbia Falls! Glad to Meadow Lake GC back on our Pro Am schedule!
We had 12 teams today competing in this 1 Gross 1 Net event!
Taylor Harrison and his group of Buffalo Hills narrowly escaped Steve Stevens of Iron Horse GC in the team even posting -14 (130) and -13 (129) respectively.
Harrison also took low professional honor with an even par 72 clipping Steven Williams of Iron Horse GC by one.
Stacy Smith of Iron Horse GC lead all Am scores as well with an even par 72.
In addition, we are happy to benefit Wildcat Golf Association with a $250 check to help their local programs.
For complete event results, visit the Golf Genius link below!! See you next week at Northern Pines GC.