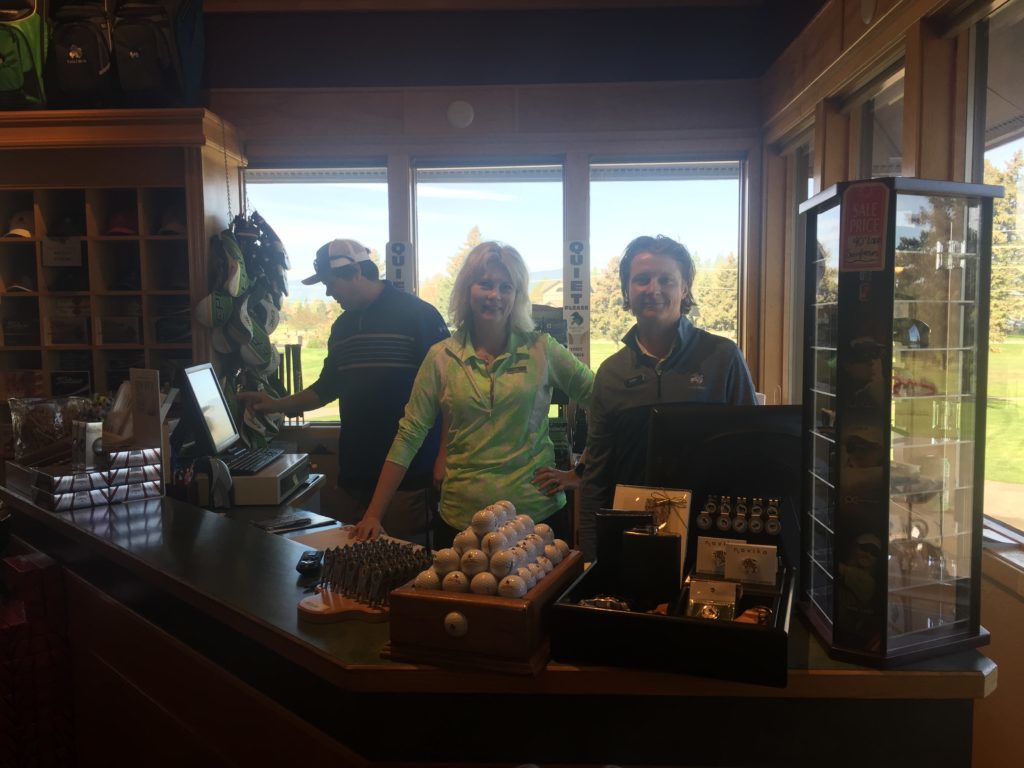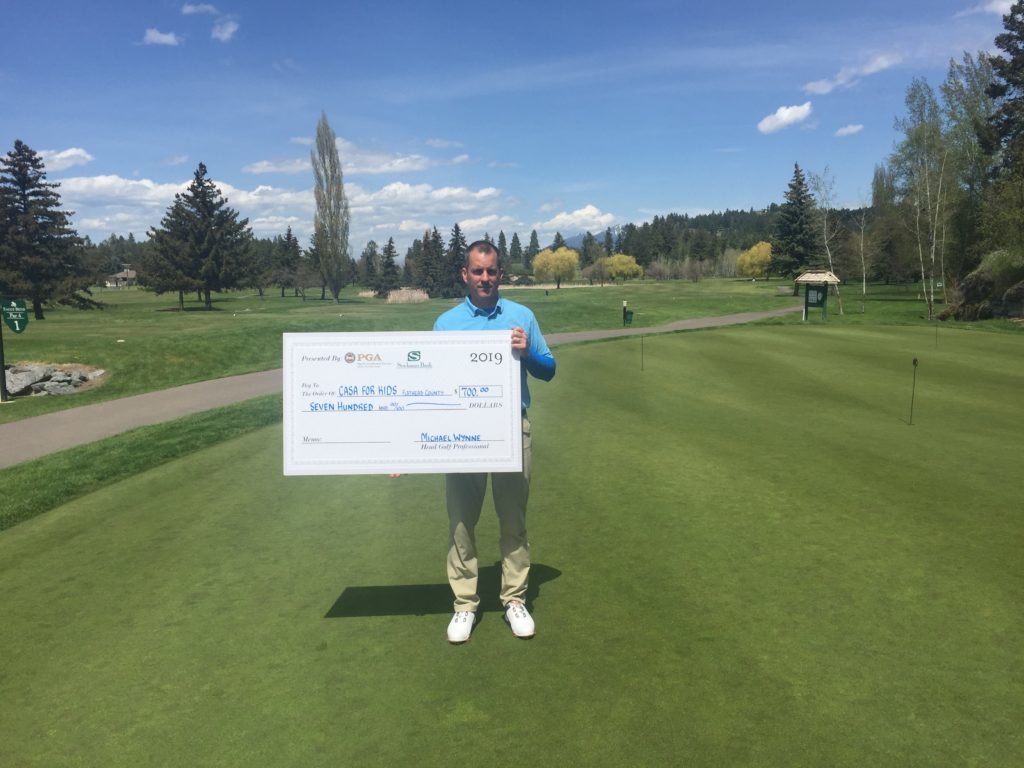 A beautiful day in Bigfork for today's Pro Am. Thanks to professional Michael Wynne and his staff at Eagle Bend GC for hosting this 148 player event today.
Our leaderboard is full of Flathead Valley professionals and amateurs. Brian Grosswiler who operates out of Sportmans Ski Haus and his team owned the day after a -20 (124) in this 1 Gross 1 Net format. Shortly behind at -19 you'll find Roger Wallace of Polson Bay GC and Harrison Taylor of Village Greens GC.
Professionals Mike Wynne, Ryan Malby, and Lon Hinkle shared first place with rounds of -2 (70) respectively as well as our low amateur, Jason Winkler who plays out of Village Greens GC.
We are proud to benefit CASA for Kids of Flathead Co. today with a check presentation of $700 brought to you by Stockman Bank.
Follow the link below to view complete results!