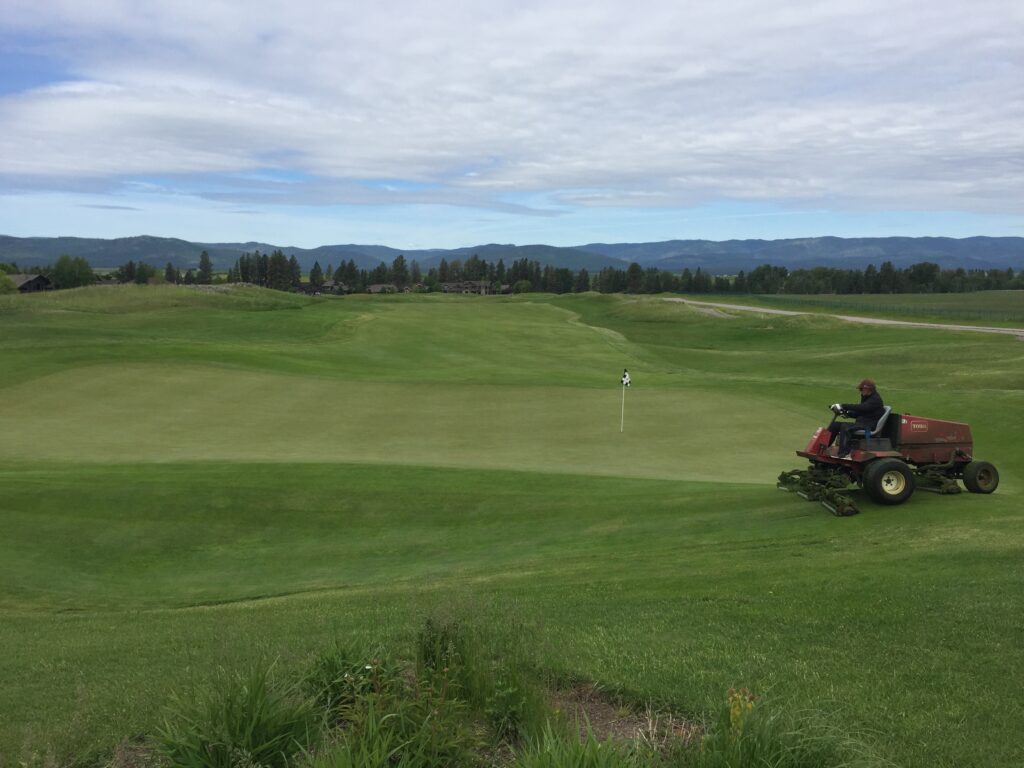 The second WMC Major of 2019 took place at Northern Pines GC in Kalispell, MT today with 21 of our local professionals pairing with their Assistant's to make up this 2 person best ball Championship.
Our Champion's Greg Morris and Ryan Malby of Iron Horse GC were led by Malby's steady play, three birdies on the front and three birdies on the back for to help his partner finish at -8 (64). Finishing two shots behind the lead was Scott Longenecker and his Assistant Michael Horner of Bill Roberts GC in Helena. Longenecker and Horner went back and forth sharing birdies to post -6 (66) as a team.
Click Here for complete results!
Thank you to our host professional Tom Clary and his staff for a great day at Northern Pines GC.
Special thanks to Les Schwab Tires and Stockman Bank as our title sponsors for this event!