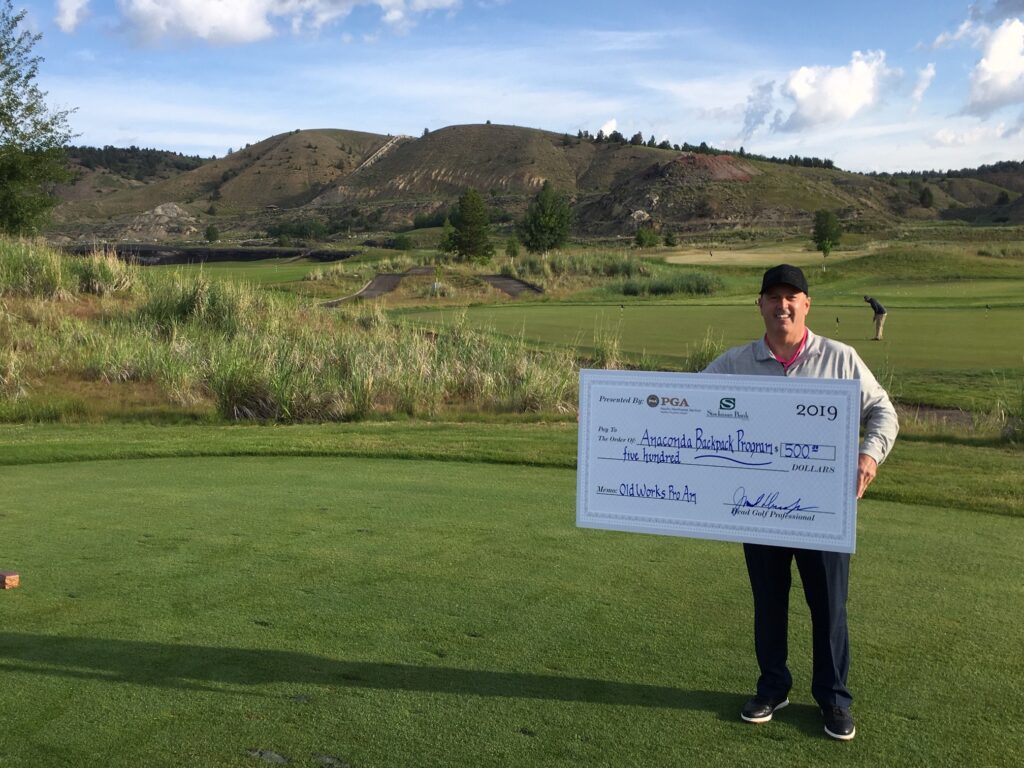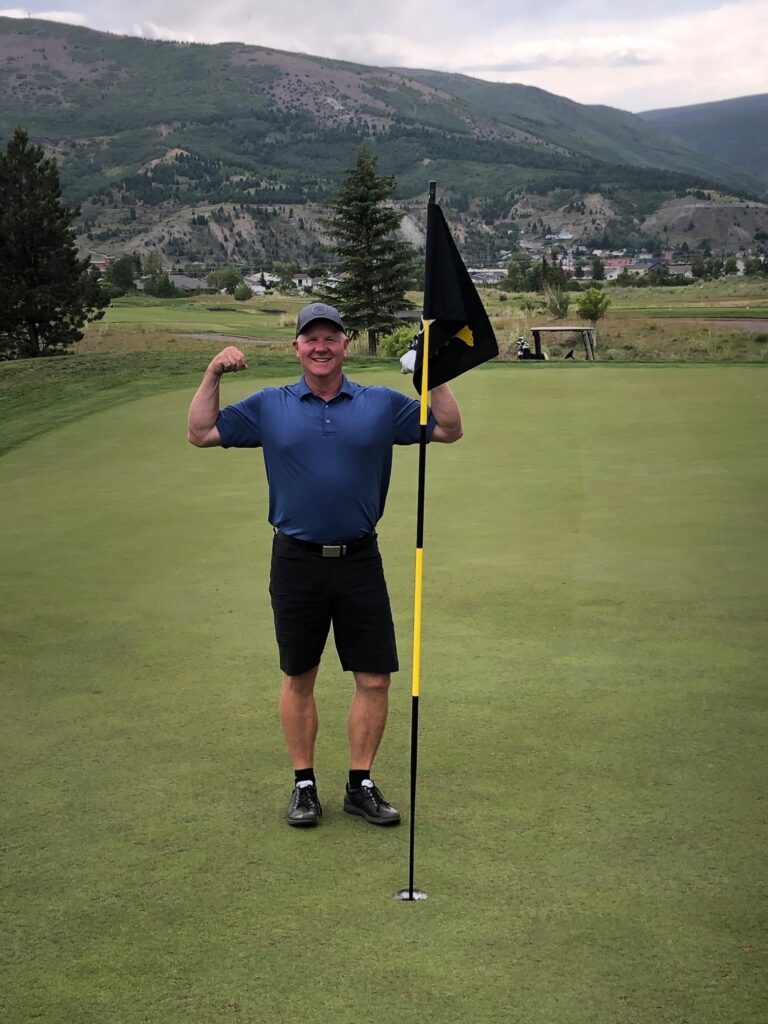 Mother Nature seems to always put a delay in the fun at Old Works which again rang true on Monday. A 45 minute suspension of play didn't seem to slow any of our players down on the back nine however. We had a very tight race in each of our competitions this week in which we had 29 teams!
In our team competition we had a tie at the top at -13 (131) in this 1 Gross 1 Net format. Jason Lehtola of Whitetail GC and Quincy Smith of The Ranch Club in Missoula helped their playing partners post a solid team score. In a tie for 3rd was a group of Missoula professionals in Connor Sproull, Jeff Hardee, and Bryson Smith helping their teams to a -12 (132) finish.
Three of our professionals finished with rounds in the red figures individually including Jason Lehtola carding a 69 to lead the pack. Bob Hasquet was our solo amateur under par finishing at -2 (70).
Rob Henthorn of Missoula was in our final group today to see the 17th tee. Rob's perfect shot found the hole for an Ace! Henthorn proceeds to finish strong while holing out from off the green for Birdie on 18. Congrats Rob!
We are proud to benefit the Anaconda BackPack Program this week as well by contributing $500 to benefit their efforts in the Anaconda community. Special thanks to our check sponsor Stockman Bank.
For complete results, Click Here.