Congratultions to Ryan Malby from Iron Horse for winning our 2017 WMCPGA Match Play Championship held at Meadow Lark Country Club here in Great Falls.  Please click below for all of our matches from the last three days:
https://www.golfgenius.com/pages/954119
A big thank you goes out to Dudley Beard and his amazing staff for hosting this wonderful event.  The golf course is playing really good and everything has been first class here at Meadow Lark Country Club.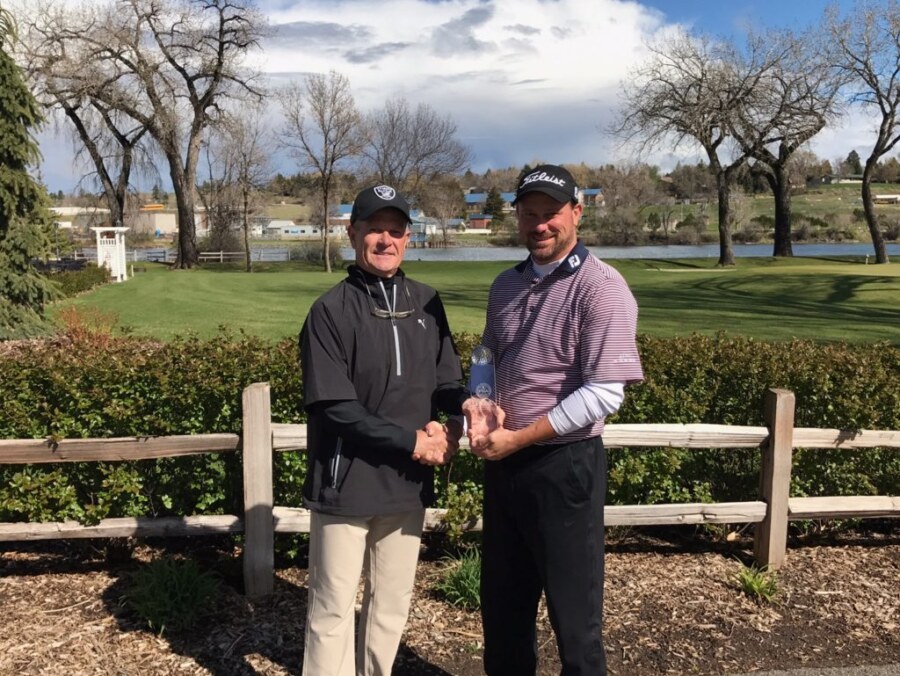 Pictured Dudley Beard Meadow Lark Country Club and Ryan Malby Iron Horse.