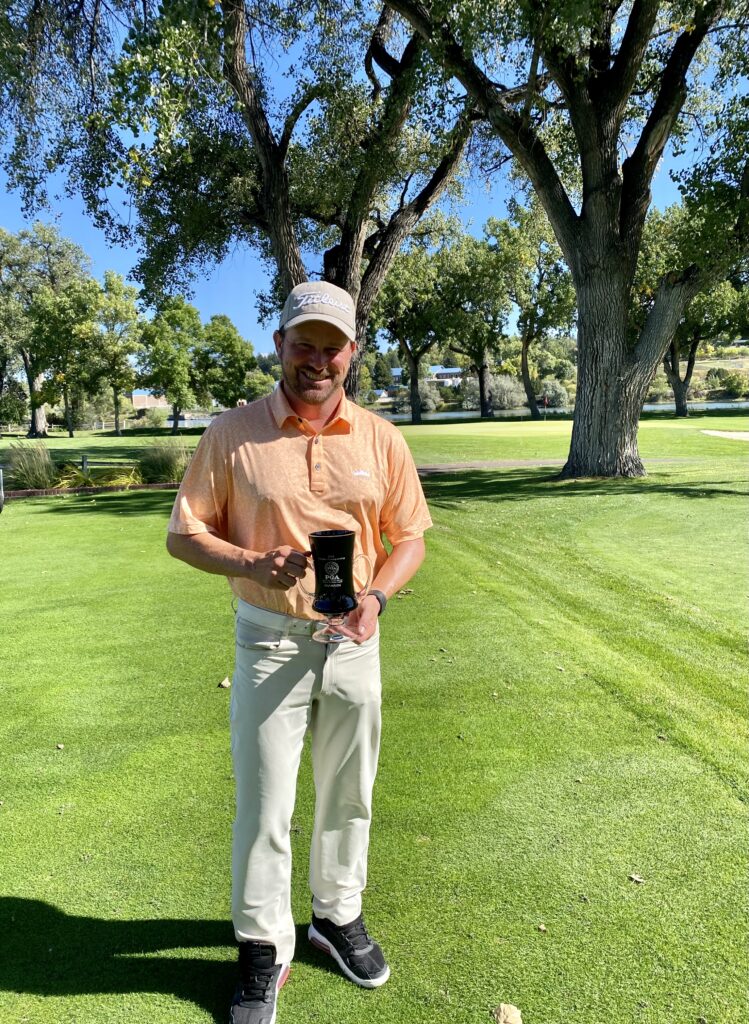 The 2023 Western Montana Chapter & Assistant Championship was held September 25th and 26th at Meadow Lark Country Club in Great Falls. Congratulations to our 2023 Chapter Champion Ryan Malby of Kalispell Montana! Malby fired an opening round of 4-under 68 which put him in 2nd place behind Tyler Strickland of Meadow Lark CC going into round 2. Malby shot 6-under 66 day 2 and finished 10-under 134 for the win by 6 strokes over Chad Carlson of Green Meadow Country Club
In addition to Malby, congratulations to our Assistant Champion Tyler Strickland of Meadow Lark Country Club! Strickland finished 1-under and was tied for first place with Alex Clemens of Stock Farm Club. This forced a sudden death playoff and Strickland chipped in for birdie on hole 2 to earn the solo win!
Thank you to our host professional Scott Longenecker and all the staff at the Country Club for hosting a great event! A big thank you to our presenting sponsor Johnson Distributing and our tee prize sponsor Brent Palen with Sun Mountain.