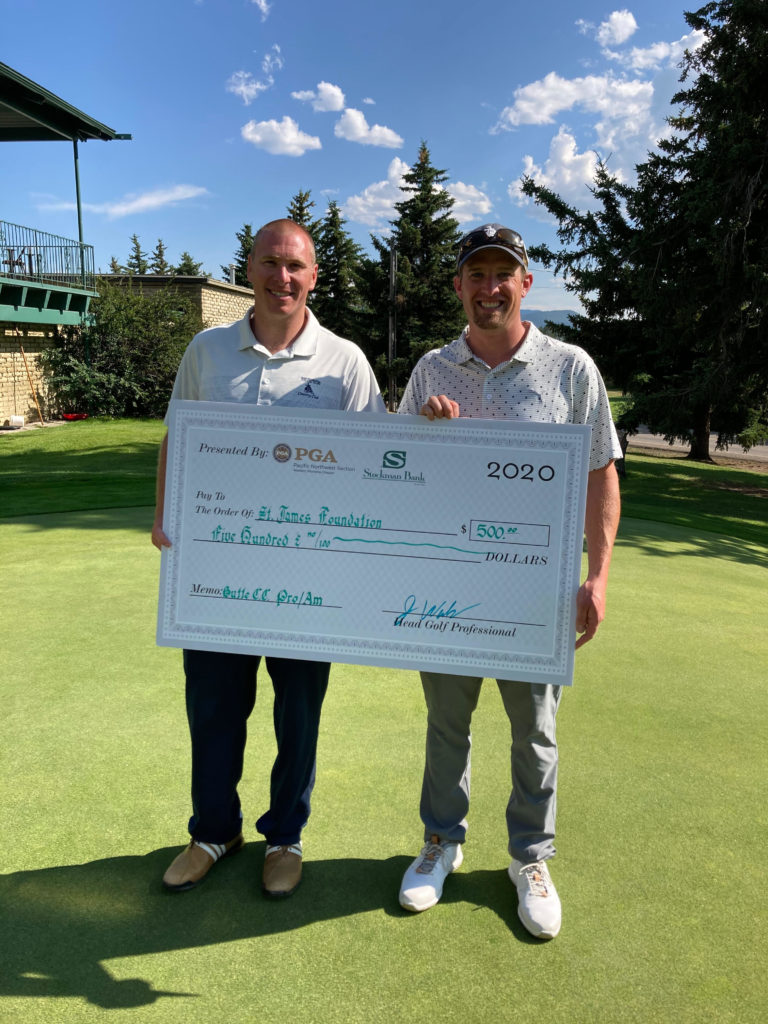 Beautiful day in Butte America! A perfect summer day helped all 20 teams to an enjoyable day!
Jason Lehtola and his bunch from Whitetail GC lead all team scores is -19 (121) at this Par 70 track! Shortly behind were David Owens and Chad Carlsons teams respectively.
Jim Mee and host Head Professional Josh Walsh lead the professional race wit -1 69s. While Kyle Weaver of The Ranch Club shot even to take low Am!
Our best score was the St James Foundation, our recipient of this weeks Charity check presentation.
To view full results, follow the link below!