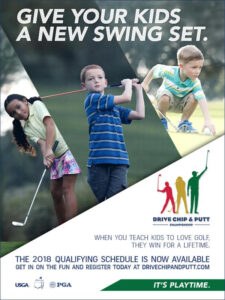 The Drive, Chip & Putt Regional Qualifier will take place at Canyon River GC on July 6. Visit www.drivechipandputt.com for more information and for registration.
Download flyer and share at your club
The 2017 WMCPGA Junior Championship will take place at Mission Mountain GC on June 24. Please encourage your juniors to participate.
Download flyer & registration form