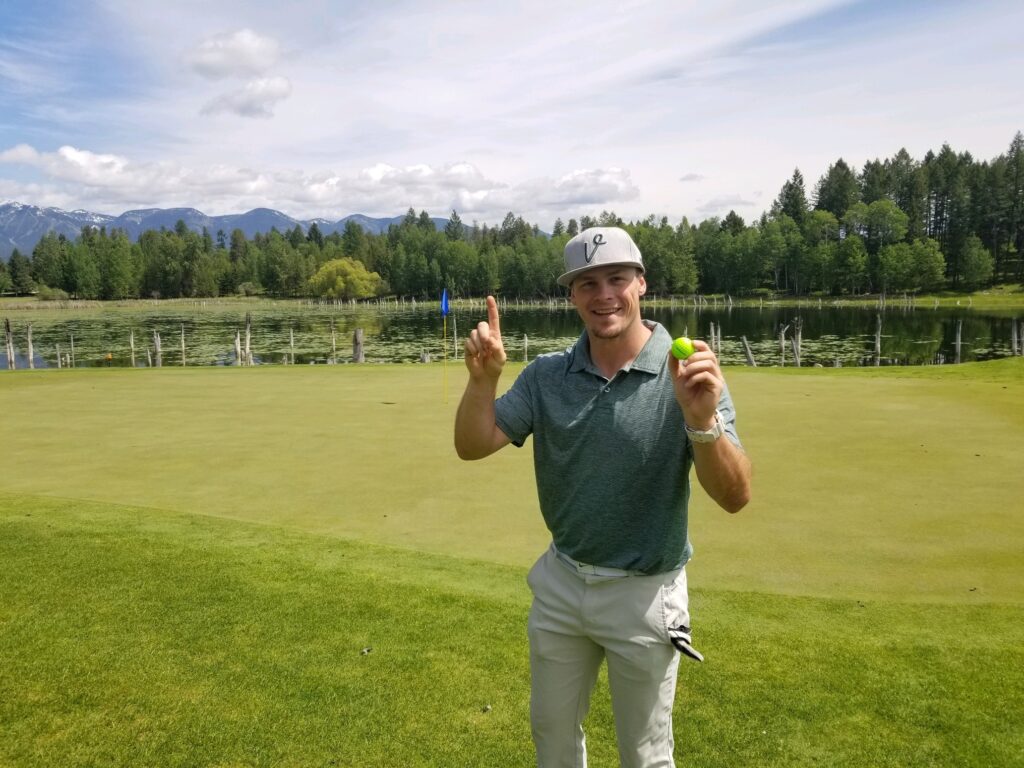 We are back to Pro Am play in Western Montana! Today we visited Whitefish Lakes South Course after Mother Nature ripped through the Flathead Valley on Sunday morning. The staff at Whitefish Lake had the golf course in great condition and a fun day was enjoyed by our professionals and am's from across the region.
Polson Bay GC's, Tim Rausch, found the bottom of the cup on Hole #7 today to start the season off right! Bob Hasquet of Missoula fired a -66 to lead all scores and win the Am's Gross Division.
Lon Hinkle and Ryan Malby made light of their short commutes this week to finish with -3 (68) in the Professional individual competition.
Our team event was a 1 Gross 1 Net combined of each foursome. Jason Lehtola of Whitetail GC, Harrison Taylor of Buffalo Hill, and Connor Sproull of Missoula CC and their teams managed a -15 (127) respectively.
To view complete event results, click here.