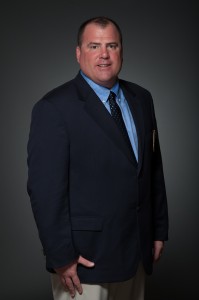 Golf Professional of the Year– Greg Morris Iron Horse
In what was our longest discussion, the committee ultimately chose Greg for our most prestigious award. Greg's overall service to our chapter and section as well as the manner in which he conducts himself on a daily basis, he embodies the description of the award, someone who is a model golf professional.
Player of the Year– Ryan Malby Iron Horse
* PGA Professional National Championship Qualifier (5 Time)
* PNWPGA Hudson Cup Qualifier (8 Time)
* WMCPGA Montana Cup Qualifier (20 Time)
* PGA National Rental Car Assistants Championship Qualifier (2 Time)
* T11th PNWPGA Pro Assistant
* 3rd WMCPGA Match Play Championship
* T2nd Lake City Open
* T15th PNWPGA Washington Open
* 2nd WMCPGA Pro Assistant
* 5th PNWPGA Oregon Open
* T21st PNWPGA Rosauers Open
* T3rd PNWPGA National Rental Car Assistants Championship
* 1st WMCPGA Assistants Championship
* T27th PNWPGA NW Open
* T8th Montana Open
* 7th PNWPGA Professional Championship
* 5 Wins and 8 top three finishes out of 10 WMCPGA Pro AM's Played
* 48th PGA National Rental Car Assistants Championship
Teacher of the Year– Dane Thorman Iron Horse
Dane has a passion for teaching that few have. His list of accomplishments is impressive. What impressed the committee was his constant striving to have a better understanding of the swing and how to teach it in the most effective manner to his students.
Youth Player Development– Connor Sproull Missoula Country Club
We had 3 outstanding bios for this award. Connor was selected on the strength of his starting the Missoula Jr. Golf Tour. The committee was impressed that not only was the tour started again, but with the professional manner in which it was run. It was never as if this was a first year tour. It seemed as if he had been doing this for a decade.
Assistant Professional of the Year– Justin Roberts Canyon River Golf Club
Justin's performance over this year was above and beyond what any Head Professional could ask for. With Ed having two knee surgeries and being in charge of the entire Canyon River development, Justin not only stepped up and did much of the Head Professional duties, but started a very successful junior program at the same time.
Merchandiser of the Year Public– Scott Longnecker Bill Roberts Golf Course
Scott continues to expand and grow his merchandise concession through innovative programs. He has worked tirelessly to build relationships with his players so that they come to Bill Roberts for all of their equipment needs. When considering his location, his performance is outstanding.
Merchandiser of the Year Private– Greg Morris Iron Horse
We had two outstanding candidates for this category. Greg's overall numbers and growth over 2014 were overwhelming. His passion for merchandising is evident not only when you see his shop, but with the effort that he puts in his concession.